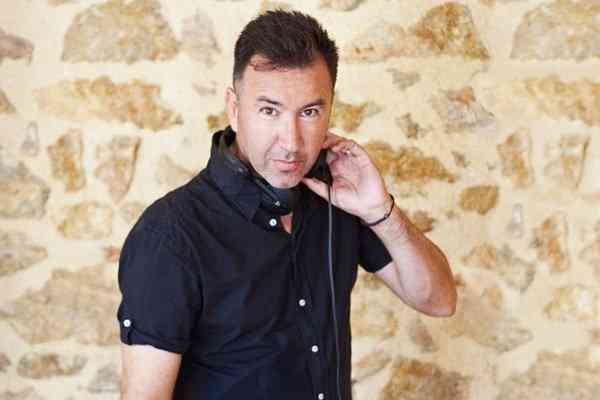 Wedding Dj by George Misirlis | Your wedding DJ
Back in 1988, DJ George Misirlis, founded Wedding DJ, after his long and rich experience in many Wedding ceremonies as well as many well-known night clubs in Athens. The last 10 years, DJ George Misirlis, is showing up as the resident DJ in Aquarela Restaurant Bar in Arachova during the winter season, a top destination for VIP andmany more well-known celebrities. DJ George Misirlis has studied Electrical Engineering, a fact that allows him to be always in the cutting techonological edgeavailable for any sound or visual needs that may be needed, ensuring that he will always provide the absolute best results in your wedding ceremony, in sound and lights performance.
See more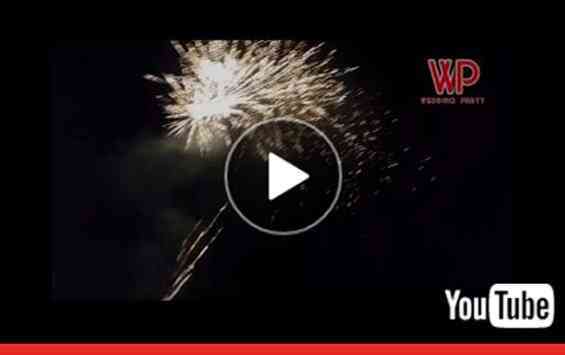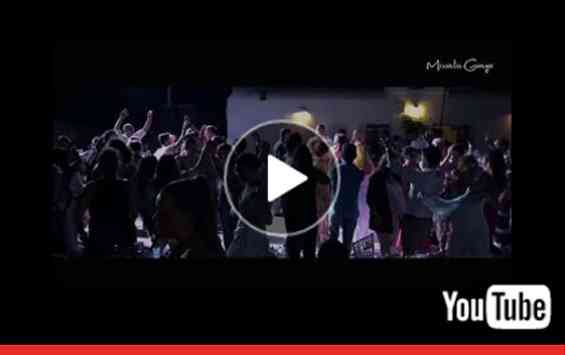 Thisseas Kalampalikis Each time he surpasses himself and pleasantly surprises us! Once you hear him you won! Anyone who wants recommendations can send me to the inbox!

Vinia Dakari - Thomadakis Vaggelis( Elies Resort Sifnos ) George is excellent at work because he just loves it !!! He works consistently and with inspiration, constantly communicates with the world, catches the pulse and adapts music to all tastes. That's what we and all our friends worshiped that evening in Sifnos. George, thank you for the unforgettable wedding party and for the magical memories that will accompany us a whole life !!

Stelios Plastiras We chose George because we liked the way he showed us and then showed us that our wedding party would be perfect! Everything was right and as we agreed. Together with Nikos Carino (dj) the party went sky rocket! We thank George and Nikos for everything you did for us!

Thodoris Diodoro (Momix Mollecular Bar owner ) I also want to thank you for your impeccable services at our Wedding at the Lolo Multipurpose. With all the awareness of the importance of a Wedding Day advice, I would not recommend anything mediocre to any couple who has anxiety about organizing her marriage. • We returned home at 9:30! • music was fantastic! (We explained about our tastes and our geographical roots and left it on the djs group) • sound quality flawless • the perfect lighting (according to the video team gave us another perspective on the video) I hope this sweet taste is left to every new couple and not just a party!

KATHY HATZIPETROS (Wedding planner Naxos island ) Unbelievable Wedding Dj! So happy to have the opportunity to have collaborated with Dj George!!!! Highly recommend for wedding, parties & events!!!!!!!

MARIA KYRITSI If you do not have DJ George in your marriage, do not get married !! A terrific professional with unique contact with the world who knows how to create a party! George thank you very much ❤️ MaYia

ILIOPOULOS DIMITRIS Dj Giorgio is the Boss! The party went train to 6+ Lights, Fireworks, LOVE *, sound all flawless. It covered even our most demanding guests. Thank you George!

VASILIS SIDERIS At the most beautiful celebration of our life the music was named George Missirlis. an incredible professional but also a friend. Gogarra thank you, appointment in the winter ....

PAPACHRISTOU CONSTANCE (AUSTRALIA) Giorgio and his amazing team went above and beyond for our wedding! We cannot thank you enough for the effort you put into making our wedding so perfect that it felt like we were living a dream! We not only created amazing memories but have gained a life long friend! All our love, The Papachristous xx

MANOLIA MICHALOPOULOU Thanks for the lighting, the phial and the light letters that filled our color and atmosphere with our wedding! We strongly recommend them !!! The music blow the rhythm of the party. Everything was done as we had arranged!

MIMIKOS DIMITRIS Tested twice .. wedding and baptism ... and the result was extremely professional !!! Basically from the first meeting you will have with him ... you realize that it's a very Pro ... !!! Best Wishes to you George ...

DIRKI MPALASKA Excellent lights & DJ! Thank you so much!

ANASTASIA ANDREOU Fantastic dj and great lightning..you are simply the Best.Thank you very much for everything!

ELINA MANOU – FOUNTIS LEFTERIS (QATAR CITIZENS) Fantastic DJ and even more fantastic kid! From the first meeting, you feel like organizing a wedding party with your partner! He ran until the last second to satisfy us and did a lot of things we had asked him to do! We go for an anniversary party now! (The-bride-who hate-dancing-but-in-the-wedding-not-stopped-dancing!)

VASSILIKI BABANIOTI (CAPE SOUNIO ) George and his team made our wedding party unforgetable! They ran the pre-wedding party a day before our wedding and i will not forget a friend of mine telling me "your party rocks!! What will happen tomorrow??" And it happened! An amazing party! The impressive fireworks and the music created an astonishing energy on the dance floor. The dancefloor was full of people until the early hours of the morning as we were dancing with our loved ones with so much fan! It was the party of our life!

You easily took our wedding way higher than our expectations…he created a sensational atmosphere…in the most beautiful day of our lives!! (If only we could marry again, just to live again the great party you planned!
Send us an email in order to receive an estimated cost for your wedding!!!